Bus Service PW1 from Punggol to Jurong East
September 30th, 2020 | ROUTE IMPROVEMENTS
ShareTransport PW1 is a direct bus pool that shuttles residents from the Punggol East Region to workplaces in the west such as Jurong East, IBP & Westgate during the morning peak hours. Starting 1 Oct 2020, a new dropoff point will be made available at the JTC Summit!
PW1 (AM) operates daily from Monday - Friday (excl p.h.).
Users who are interested in this bus pool service can make a booking through the ShareTransport App. Both daily and monthly passes are available according to your work arrangements.
A day pass is available from $4.50 - $6.00 and guarantees you a seat, say goodbye to standing in the jam-packed trains. Flexible packages are available.
PW1 (AM) will begin its first pick up daily at 7.19 am from Sumang Lane with the following pickup and drop off points.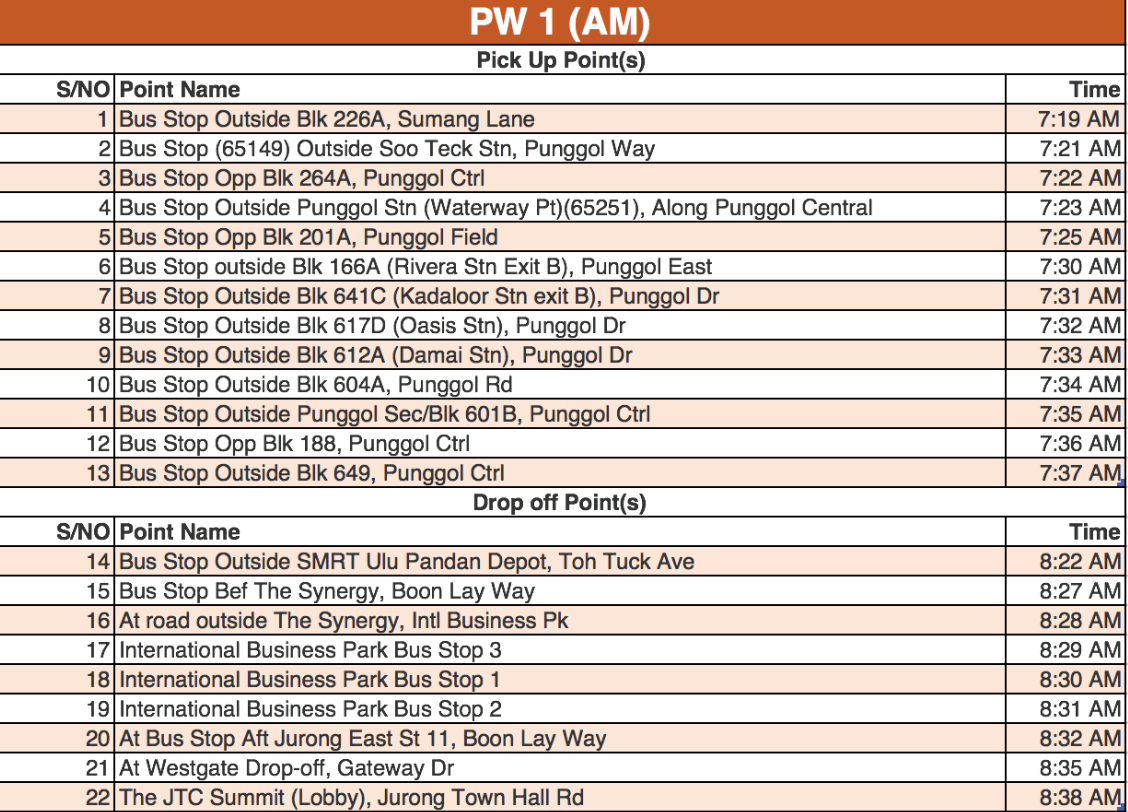 View more routes like this from your estate,
support us by making a suggestion to improve your estate's direct connectivity network!
We look forward to see you onboard with ShareTransport!