Transportation home during evening rush hour is now easier, with a ShareTransport Evening Pass
April 23rd, 2018 | ST NEWS
Starting 20th April, commuters can now expect up to 50% off on transportation cost during the evening peak hours. An evening bus pass home now cost as low as $2.90/ride on a monthly pass. Bus pool guarantees you a seat during peak hours and travelling time just nice for a power nap to recharge and revitalize on your next after work activity.
Cheers on shorter travelling time and reaching home without fatigue.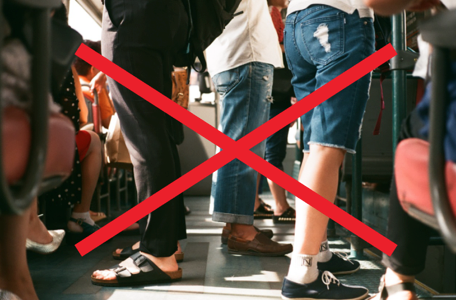 The reduced pricing will be available in various packages for both monthly and daily passes to suit your travelling needs. A monthly evening bus pass is as low as $65/month!
Here's the various packages available to suit your commuting needs
Monthly Pass Package (Saves up to 50%)
Secure a seat on a monthly basis, and never worry about surge anymore.
Early Planner Daily Bus Pass Special (Saves up to 20% per pass)
Get rewarded while planning early for your next month's commute to work.

ROUTE LAUNCH: 6 evening services will be launched based on user suggestion location. You may wish to suggest a location here. Destination includes Woodlands, Sembawang, Pasir Ris, Tampines and many more!
Here's How: Choose Your Ride
Head over to ShareTransport app and key in the route code to view the full route.
1. WB1 (new)
Buona Vista to Woodlands Ave 7 | view route
2. SBM1 (new)
Mapletree Business City, Jalan Bt Merah to Montreal Link, Sembawang | view route
3. PA2
Mapletree Business City, Jalan Bt Merah to Pasir Ris Dr 3 | view route
4. TM3
Mapletree Business City, Jalan Bt Merah to Tampines | view route
5. BNM1 (new)
Mapletree Business City, Jalan Bt Merah to Bedok Reservoir | view route
6. BA1
Bt Merah/ Mapletree Business City to Bayshore Rd | view route
No ride suitable for you? Suggest one here
To enjoy this offer, simply download or update your current sharetransport app via this link: http://bit.ly/sharetransport_app
*Promotion ends on August 18!