FAQ on ST Event's buspass
July 14th, 2017 | NEWS STEVENT
Check out these frequently asked questions when you make a purchase with ShareTransport.
Purchasing
Q: How to I purchase a bus pass?
A: Download ShareTransport App and login with Facebook or sign up for an account. Thereafter, tap on the Event's icon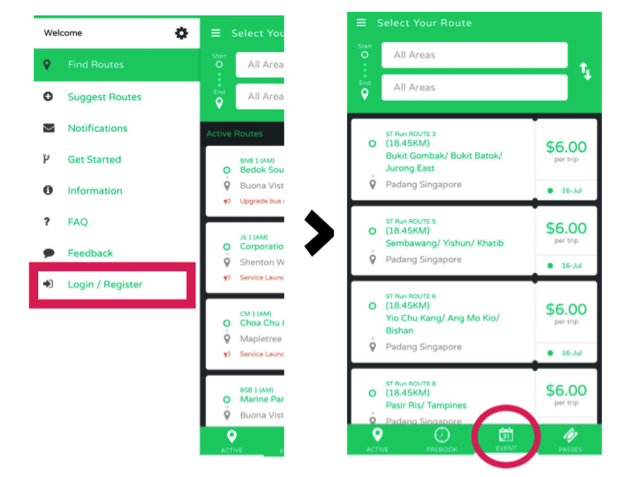 B: Select your pickup/dropoff details and followed by date of event. You will be prompted to the payment screen to pay for the ticket using your credit/debit card.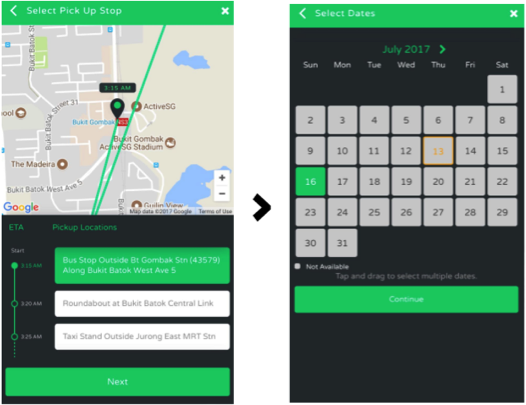 Collecting buspass
Q: How to collect my pass?
A: Upon payment, you will be prompted to link your ez-link card. Please note that the linking of ez-link card is for verification purpose on our regular buspool. Linking is instant and no charges will be made to the card. Tap on the pass summary to view the physical ticket.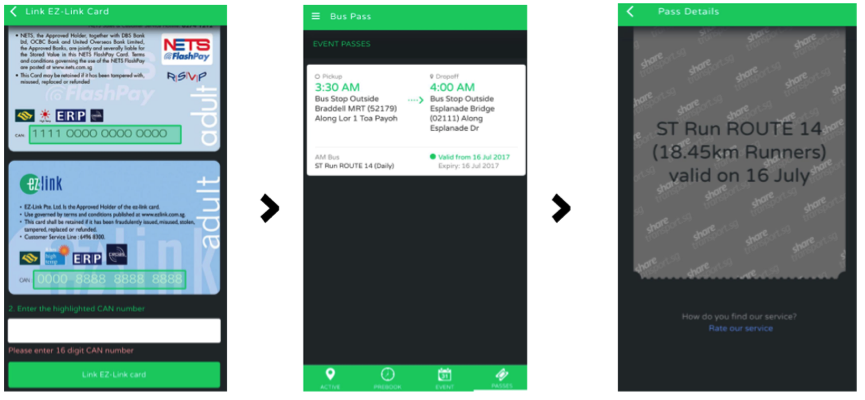 *For event passes, please help us to link a Ez-link card to prevent inconveniences for future purchases.
Boarding the bus
Q: On the actual day of event, please proceed to the designated pickup point 5 minutes before pickup time. Please display bus pass to the driver.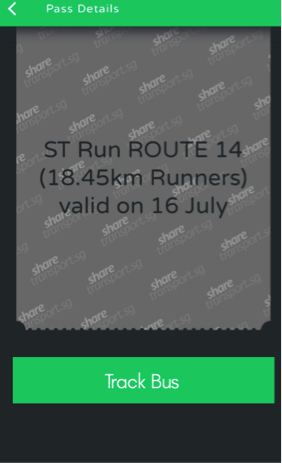 *To locate the whereabouts of the vehicle, you may use the Track Bus button
to locate your bus.
** For quicker access, tap on the Passes button to view your available buspass.
***Please note that no refund will be made in a case of no show. Pass is not refundable for cash.
Should you require further clarifications, please do not hesitate to call ShareTransport at +65 6734 0147.
We hope you have a pleasant journey!