Updates on Route Information
November 20th, 2020 | ROUTE IMPROVEMENTS
Updates on Route Information w.e.f 1st December 2020
Dear Sharetransport User,
Please be informed that Sharetransport will NO LONGER operate the following routes with effect from 1st December 2020: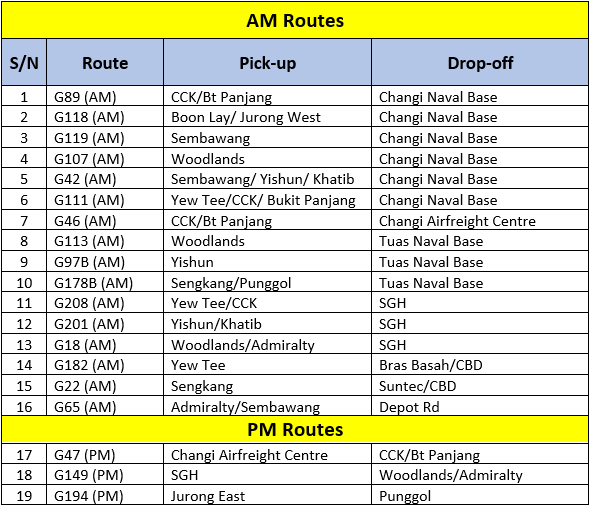 Our last day of service is Monday, 30th November 2020.
For more information on the above routes, please call 8428 1354 or email shuttle@hdt.com.sg
All credits and promo codes on the above routes with Sharetransport will be refunded back to your Credit/ Debit card used to purchase previously by 12th December 2020.
We thank you for your support!
Team ShareTransport